Editorial
This is repugnant. It is bad for the economy as it denies Kenyans the benefit of cheap oil.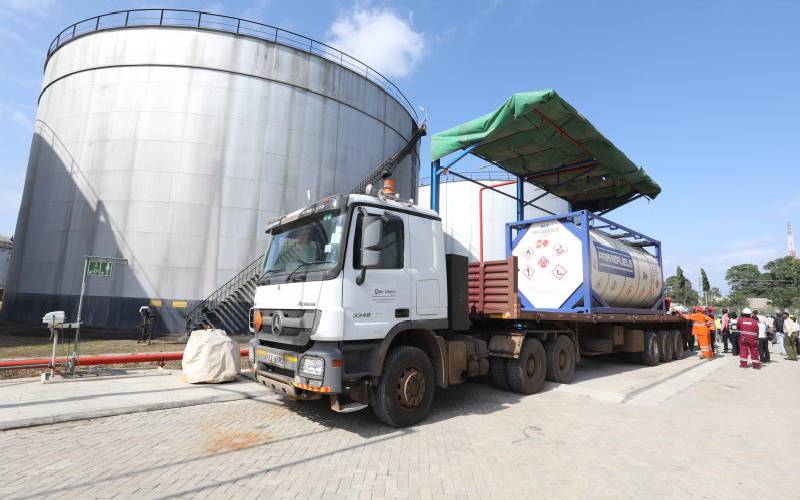 Oil marketers are at it again. They are hoarding fuel hoping that pump prices will go up from Sunday.
Yesterday, the Energy and Petroleum Regulatory Authority (EPRA) warned oil marketers against holding onto petroleum products acquired at cheaper rates. The companies, according to the agency, have been turning away small oil dealers who buy products from them in bulk for resale in the retail market, hoping that when EPRA announces higher prices on Sunday, they will make a killing.
This is repugnant. It is bad for the economy as it denies Kenyans the benefit of cheap oil.
SEE ALSO: Rogue oil marketing firms should be punished for hoarding fuel
EPRA should move fast and punish the oil marketing companies that have been hoarding fuel. Warning and threats of penalising players taking part in such hideous cartel-like behaviour might not be enough. The regulator should strike and penalise companies found to be hoarding petroleum products, and if necessary permanently revoke their licences.
This is especially considering that these are no ordinary times and Kenyans and their businesses are reeling from the impact of Covid-19. While Oil marketers too have had their operations hurt owing to decline in demand for petroleum, this is no justification to make life miserable for Kenyans.
The petroleum industry is critical for the economy and rogue players should not be allowed to put the lives and livelihoods of Kenyans on the line because of their greed.
This is not the first time that the oil marketing companies have attempted to squeeze Kenyans. While prices of oil had fallen substantially from over $60 (Sh6,360) per barrel in January to under $30 (Sh3,180) per barrel in early April, the marketers had put in a request to the Ministry of Petroleum to allow them continue charging high pump prices.
They argued that they were still holding old stocks acquired when oil prices were high and should be allowed to recoup their money. This is despite the clarity in the price capping formula which used the cost of cargo acquired in the preceding month to determine the local price of fuel in the current month.
SEE ALSO: Iraq is fully committed to the OPEC+ cut deal -oil minister
While the ministry did not yield to their demands, it showed the firm's audacity when it comes to taking from Kenyans.
The latest moves by the industry are echoes of a bygone era, when players would hike prices at the news of the slightest increases in crude prices, but the prices would be slow to come down when there was major price drop of crude oil.


Read More: Rogue oil marketing firms should be punished for hoarding fuel