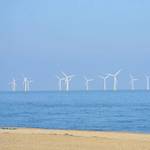 From creating jobs in home insulation to hiking dirty fuel taxes and expanding electric-vehicle charging, Britain's government should harness the COVID-19 pandemic to accelerate cuts in planet-heating emissions, an advisory panel said on Thursday.
With public support for low-carbon shifts growing and the state spending billions to boost its flagging economy, now is "a once-in-a-lifetime opportunity" to ramp up the transition, said John Gummer, chair of Britain's Committee on Climate Change.
"If we are to emerge successfully from COVID-19, there is only one route and that route is one that enables us also to fight climate change," said the head of the independent advisory body, which released its annual progress report on Thursday.
That document said Britain was moving toward its commitment, made a year ago, to produce no more emissions than it can offset or store by 2050 – but steps so far "do not yet measure up to the size of the net-zero challenge".
To speed up action, the government should use the coronavirus crisis – including fresh public concern about unexpected risks and willingness to change behavior – to push ahead on new climate-smart policies, the report said.
Those should include retrofitting homes and buildings to make them more energy-efficient, which would provide work in all regions, it noted, as well as strengthening the electricity supply network to support increased use of renewable power.
The country's emerging electric-vehicle charging network should be rapidly expanded, and only new vehicles that are zero-emissions sold by 2032, it said. Work on flood defenses, as climate risks rise, should also be brought forward, it urged.
Efforts to train workers for low-carbon jobs, to ensure a fair green transition, should be a priority, along with protecting nature through more forest protection and tree planting, and better managing agricultural land, it added.
Even improving Britain's broadband network – to enable more people to work at home – could have big climate benefits, said Chris Stark, chief executive of the Committee on Climate Change.
And hiking fossil fuel taxes now while oil prices are low could raise $15 billion over the next decade in badly needed new tax revenue – and help push people towards low-carbon alternatives, he said.
"We are not short of ideas of what can be done here," Stark told an online briefing, noting many of the proposed changes "stack up on straight economic grounds" as well as making sense for climate action.
Renewable power – in large part from offshore wind – is now the cheapest electricity option in Britain, he said, one reason the country's emissions dropped by more than 3% last year even as global emissions continued to rise.
With Britain moving to the final stage of leaving the European Union at the end of 2020, clean power could be one pillar of its new post-Brexit identity, he said.
"We're almost at the point where you can envision an energy system based on renewables, especially wind, and no one blinks when you say it. It's absolutely amazing," he told the Thomson Reuters Foundation in an…


Read More: UK Gov't Advised to Harness Pandemic to Speed Zero-carbon Aims